Coins & Collectibles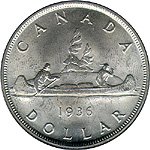 J&M began when a young man named Joseph Iorio began collecting coins. His hobby became a small business which grew into related enterprises. Coins -- big and small, new and old -- have been the main passion of Joe and his staff for more than 38 years now.
Our easy-to-use online catalogue displays the full range of coins we have available for convenient and secure purchasing. J&M's specialty is Canadian items but we deal in all modern coins, paper currency and bullion, antique auctions, grade coins, and act as agents for large sales. (J&M adheres to the ICCS Coin Grading System.) You'll find we have also created an easy J&M paper currency numbering system while also providing Charlton numbers for reference.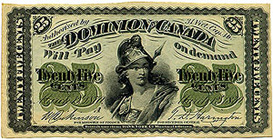 J&M Coin is one of the largest distributors of Canadian mint sets, coins, and bank notes. In fact, you can order from J&M Coins or from the Royal Canadian Mint at the same price -- with a couple of differences: We offer prompt service and we also have all the back issues available for all the RCM products.

You never pay more than mint issue price for current issues at J&M. Our official distributor status also extends to gold and silver Maple Leaf coins. Not only do we have current years at very reasonable prices but we also have all the previous issues including dates of low mintage which are no longer available from the mint. J&M supplies everything the mint supplies that is in current release. The prices are the same as the mint with fast service and access to back issues.

For prices on items not shown in our catalogue, and for those items based on daily rates, please call us at 604-876-7181. To place an order, call our toll-free order line at 1-888-244-9999 (from anywhere in North America).

We buy, sell and trade. Make us an offer.


Home | Catalogue Info | Ordering Info
Coins & Collectibles | Precious Metals | Foreign Exchange | Online Auctions | Fine Jewellery
Contact Info | Info & Links | Top



Website © Copyright J&M Coin & Jewellery Ltd. 1998-2012. All rights reserved.