J&M Coin & Jewellery Ltd.
127 East Broadway
Vancouver, BC, V5T 1W1
Canada
Tel: (604) 876-7181
Toll Free Ordering: 1-888-244-9999
Fax: (604) 876-1518
e-Mail: jandm@jandm.com
Web: www.jandm.com
Foreign Exchange Services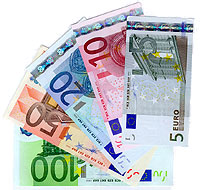 Offering better deals than the banks, J&M provides our clients with comprehensive and fast foreign exchange services. Mostly we deal in U.S.A. to Canadian dollars, but our list of currencies is long and comprehensive.

Unlike many foreign exchange counters who use old computer networks and fax sheets for rates, J&M uses an up-to-the-second satelite network to obtain THE current rate. In the event of a satellite communication failure, our system has an ISDN network backup. Our professional staff speak a diverse range of languages, offering our international customers the comfort of doing business in their desired language. We mean business.

The volatile markets of foreign exchange can only be handled by telephone and in-person transactions (no web-based exchanges). We are considering an Internet access tool for the future. Call or e-mail us for more information about J&M's foreign exchange services.

We buy, sell and trade. Make us an offer.


Home | Catalogue Info | Ordering Info
Coins & Collectibles | Precious Metals | Foreign Exchange | Online Auctions | Fine Jewellery
Contact Info | Info & Links | Top



Website © Copyright J&M Coin & Jewellery Ltd. 1998-2012. All rights reserved.