J&M Coin & Jewellery Ltd.
127 East Broadway
Vancouver, BC, V5T 1W1
Canada
Tel: (604) 876-7181
Toll Free Ordering: 1-888-244-9999
Fax: (604) 876-1518
e-Mail: jandm@jandm.com
Web: www.jandm.com
Fine Jewellery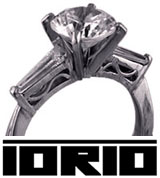 Early in our company history, J&M began buying and selling gold. This led to investment in our workshop and we gradually expanded our staff to include the worlds' finest European craftsmen (jewellers, gemologists, watchmakers, etc.) and so began our line: Iorio Fine Jewellery. For full details on our jewellery, please visit the Iorio website (www.iorio.com).
You can browse through our jewellery website catalogue but we strongly recommend you visit our Broadway Superstore for the largest selection and best prices in the Lower Mainland -- from new designs to antique and estate pieces. We have a huge selection of jewellery items and our staff members will gladly assist you by showing the unique and elegant pieces (rings, gemstones and pearls, and designer watches -- from Swiss Military to Rolex and Patek Phillipe).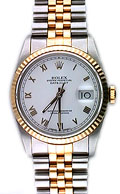 Having all these professional craftspeople on-hand means full service for our clients, from watch repairs and batttery replacements to appraisals and estimates, from custom jewellery design to jewellery repairs. We use a state-of-the-art computer system to let our clients see, in 3D, what their jewellery will look like and precisely what it will cost.

We are the only Canadian jewellery house with a high-tech laser welder on premises. This allows us to perform "impossible" repairs in a timely manner.

We buy, sell and trade. Make us an offer.


Home | Catalogue Info | Ordering Info
Coins & Collectibles | Precious Metals | Foreign Exchange | Online Auctions | Fine Jewellery
Contact Info | Info & Links | Top



Website © Copyright J&M Coin & Jewellery Ltd. 1998-2012. All rights reserved.