| | |
| --- | --- |
| Products | |
| | |
| --- | --- |
| | 1-Cent, Large, 1858-1901 (Victoria) |
| | 1-Cent, Large, 1902-10 (Edward VII) |
| | 1-Cent, Large, 1911-20 (George V) |
| | 1-Cent, Small, 1920-36 (George V) |
| | 1-Cent, 1937-52 (George VI) |
| | 1-Cent, 1953-date (Elizabeth II) |
| | Special Offerings of 1-Cent Coins |
| | 5-Cents, 1858-1901 (Victoria) |
| | 5-Cents, 1902-10 (Edward VII) |
| | 5-Cents, Silver, 1911-21 (George V) |
| | 5-Cents, Nickel, 1922-36 (George V) |
| | 5-Cents, 1937-52 (George VI) |
| | 5-Cents, 1953-date (Elizabeth II) |
| | Special Offerings of 5-Cent Coins |
| | 10-Cents, 1858-1901 (Victoria) |
| | 10-Cents, 1902-10 (Edward VII) |
| | 10-Cents, 1911-36 (George V) |
| | 10-Cents, 1937-52 (George VI) |
| | 10-Cents, 1953-date (Elizabeth II) |
| | Special Offerings of 10-Cent Coins |
| | 20-Cents, 1858 (Victoria) |
| | 25-Cents, 1870-1901 (Victoria) |
| | 25-Cents, 1902-10 (Edward VII) |
| | 25-Cents, 1911-36 (George V) |
| | 25-Cents, 1937-52 (George VI) |
| | 25-Cents, 1953-date (Elizabeth II) |
| | Special Offerings of 25-Cent Coins |
| | 50-Cents, 1870-1901 (Victoria) |
| | 50-Cents, 1902-10 (Edward VII) |
| | 50-Cents, 1911-36 (George V) |
| | 50-Cents, 1937-52 (George VI) |
| | 50-Cents, 1953-date (Elizabeth II) |
| | Special Offerings of 50-Cent Coins |
| | $1, Silver, 1935-36 (George V) |
| | $1, Silver, 1937-52 (George VI) |
| | $1, Silver, 1953-67 (Elizabeth II) |
| | Special Offerings of Silver $1 Coins |
| | $1, Nickel, 1968-87 (Elizabeth II) |
| | $1, Loon, 1987-date (Elizabeth II) |
| | $2, Bi-metalic, 1996-date (Elizabeth II) |
| | Canadian Gold Sovereigns, 1908-19 |
| | $5, Gold, 1912-14 (George V) |
| | $10, Gold, 1912-14 (George V) |
| | ROLLS, 1-Cent, 1911-36 |
| | ROLLS, 5-Cent, 1911-36 |
| | ROLLS, Canadian Coinage, 1937-date |
25-Cents, 1953-date (Elizabeth II)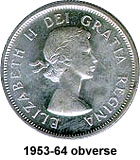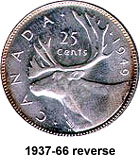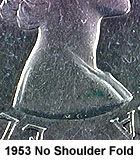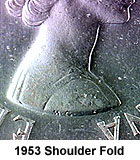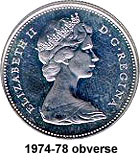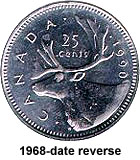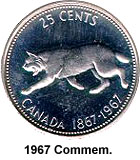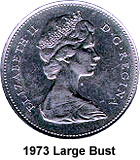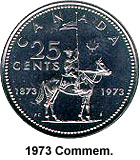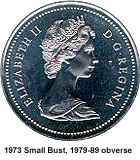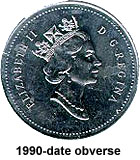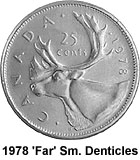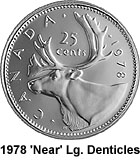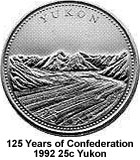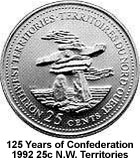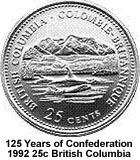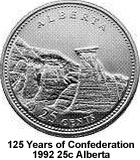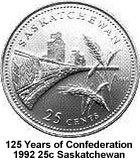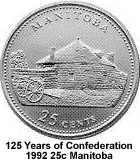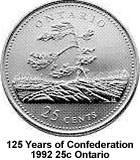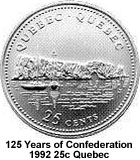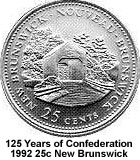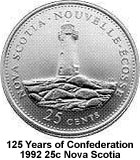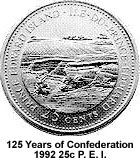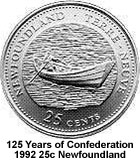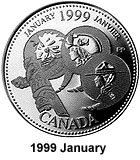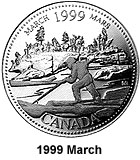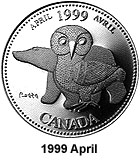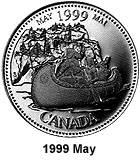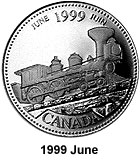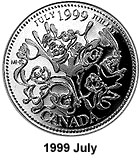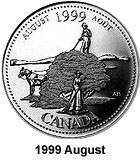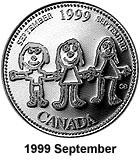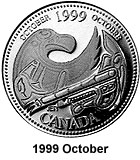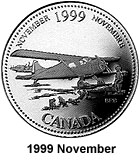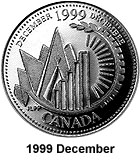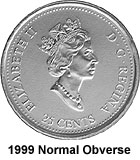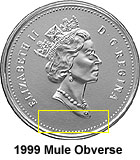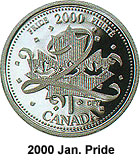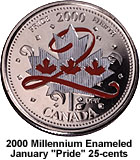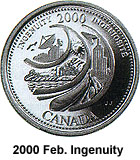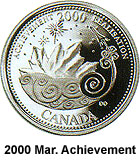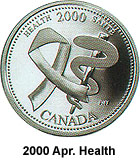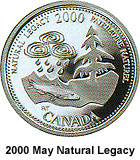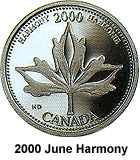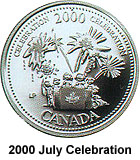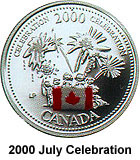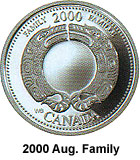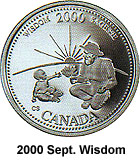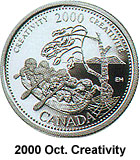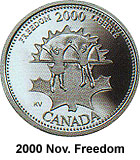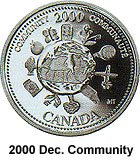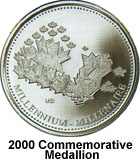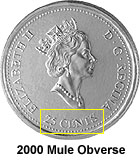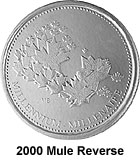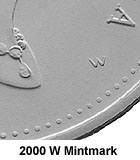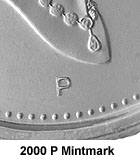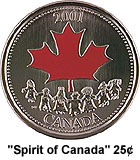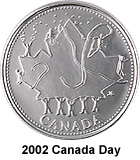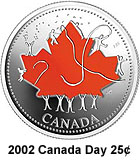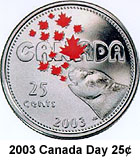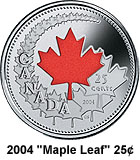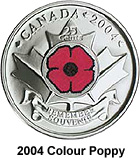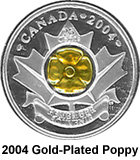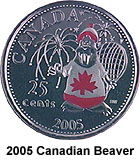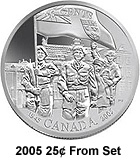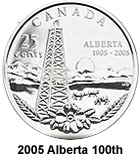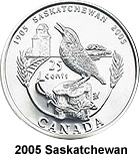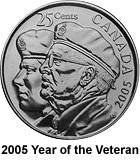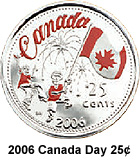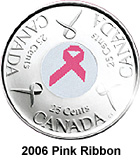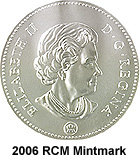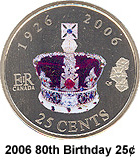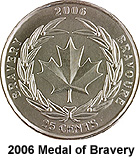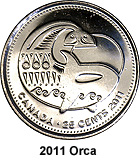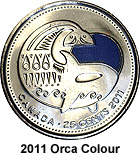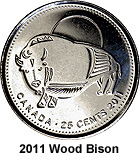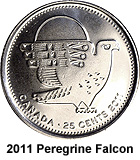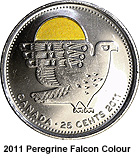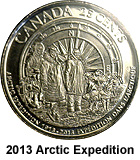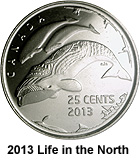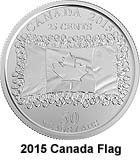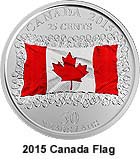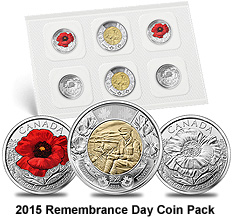 Coins from 1953-1967 weigh 5.83 grams with a diameter of (1953 large date) 23.62 mm (1953 small date - 1964) 23.88 mm and have a composition of .800 silver, .200 copper. 1967 may also have a composition of .500 silver, .500 copper.
Coins from 1968-date weigh (silver) 5.83 grams (nickel) 5.07 grams with a diameter of 23.88 mm and have a composition of (1968) .500 silver, .500 copper (nickel) .999 nickel.

In 1967, a reverse design featuring a walking wildcat (bobcat) was used as part of the commemorative set of coins. The rise in silver prices reduced the silver content from .800 to .500. In 1973, a special reverse was designed for the centennial of the Royal Canadian Mounted Police.

For coins with significant silver content the prices will be adjusted to current market equivalent when an order is filled.

Please note that this catalogue is used as both an ordering tool and the only online reference list of its kind. We do not always have every item available in every grade, nor do we have every older coin or set. However, we tend to have many items available in many grades. Rare or hard to obtain items may not be available. Anything not currently available can be located for you if you request by sending an e-mail, fax, or by calling. Items in black print are known to be out of stock.


| | | | | | | | | | | | |
| --- | --- | --- | --- | --- | --- | --- | --- | --- | --- | --- | --- |
| Year | Mintage | VG8 | F12 | VF20 | EF40 | AU50 | MS60 | MS63 | MS64 | MS65 | PL |
| 1953 No Shoulder Fold | 10,456,769 | | 6.00 | 6.50 | 7.00 | 8.00 | 10.00 | 12.00 | 25.00 | 110.00 | |
| 1953 Shoulder Fold | Incl. Above | | 6.00 | 6.50 | 7.00 | [8.00] | 12.00 | 22.00 | 50.00 | 375.00 | |
| 1954 | 2,318,891 | 5.50 | 8.00 | 10.00 | 12.00 | [20.00] | [40.00] | [65] | 140.00 | [450.00] | |
| 1955 | 9,552,505 | | 7.00 | 7.50 | 8.00 | [9.00] | 10.00 | 14.00 | [40.00] | 240.00 | |
| 1956 | 11,269,353 | | | | 6.00 | 6.50 | 8.00 | 10.00 | 25.00 | 120.00 | |
| 1957 | 12,770,190 | | | | | | 8.00 | 10.00 | 18.00 | 75.00 | |
| 1958 | 9,336,910 | | | | | | 8.00 | 10.00 | 18.00 | 70.00 | |
| 1959 | 13,503,461 | | | | | | 8.00 | 10.00 | 22.00 | 130.00 | |
| 1960 | 22,835,327 | | | | | | 7.00 | 9.00 | 16.00 | 75.00 | |
| 1961 | 18,164,368 | | | | | | 7.00 | 9.00 | 16.00 | 75.00 | |
| 1962 | 29,559,266 | | | | | | 7.00 | 9.00 | 15.00 | 70.00 | |
| 1963 | 21,180,652 | | | | | | 7.00 | 8.00 | 12.00 | 50.00 | |
| 1964 | 36,479,343 | | | | | | 7.00 | 8.00 | 12.00 | 45.00 | |
| 1965 | 44,708,869 | | | | | | 7.00 | 8.00 | 12.00 | 45.00 | |
| 1966 | 25,626,315 | | | | | | 7.00 | 8.00 | 12.00 | 45.00 | |
| 1967 Commemorative | 49,136,303 | | | | | | 6.00 | 6.50 | 10.00 | 30.00 | |
| 1968 Silver | 71,464,000 | | | | | | 6.50 | 7.00 | 11.00 | 30.00 | |
| 1968 Nickel | 88,686,931 | | | | | | 0.70 | 1.00 | 8.00 | 40.00 | 1.00 |
| 1969 | 133,037,929 | | | | | | 0.70 | 1.00 | 8.00 | 40.00 | 1.00 |
| 1970 | 10,302,010 | | | | | | 1.50 | 2.00 | 12.00 | 40.00 | 1.50 |
| 1971 | 48,170,428 | | | | | | 0.70 | 1.00 | 8.00 | 30.00 | 1.00 |
| 1972 | 43,743,387 | | | | | | 0.75 | 1.50 | 8.00 | 30.00 | 1.00 |
| 1973 Large Bust | 134,958,589 | | | [120.00] | [150.00] | [180.00] | [250.00] | 750.00 | [1500.00] | [2500.00] | |
| 1973 Commemorative | Incl. Above | | | | | | 0.70 | 0.85 | 8.00 | 30.00 | |
| 1974 | 192,360,598 | | | | | | 0.70 | 1.00 | 8.00 | 30.00 | 1.00 |
| 1975 | 141,148,000 | | | | | | 0.70 | 1.00 | 8.00 | 35.00 | 1.00 |
| 1976 | 86,898,261 | | | | | | 0.70 | 1.00 | 8.00 | 35.00 | 1.00 |
| 1977 | 99,634,555 | | | | | | 0.70 | 1.00 | 8.00 | 35.00 | 1.00 |
| 1978 Small Denticles | 176,475,408 | | | | | | 3.00 | 5.00 | 15.00 | 60.00 | |
| 1978 Large Denticles | Incl. Above | | | | | | 0.70 | [$1.00] | [$8.00] | [$25.00] | [1] |
| 1979 | 131,042,905 | | | | | | 0.70 | 1.00 | 8.00 | 25.00 | 1.50 |
| 1980 Near Bead | 76,178,000 | | | | | | [0.70] | [1.00] | [20.00] | [125.00] | 2.00 |
| 1980 Far Bead | Incl. Above | | | | | | 0.70 | 1.00 | 20.00 | 125.00 | 2.00 |
| 1981 | 131,583,900 | | | | | | 0.70 | 0.85 | 8.00 | 60.00 | 1.50 |
| 1982 | 171,926,000 | | | | | | 0.70 | 0.85 | 8.00 | 60.00 | 1.50 |
| 1983 | 13,162,000 | | | | | | 2.00 | 2.80 | 12.00 | 60.00 | 1.50 |
| 1984 | 119,212,000 | | | | | | 0.70 | 0.85 | 8.00 | 80.00 | 1.50 |
| 1985 | 158,734,000 | | | | | | 0.70 | 0.85 | 8.00 | [80.00] | 1.50 |
| 1986 | 132,220,000 | | | | | | 0.50 | 0.75 | 8.00 | 25.00 | 1.50 |
| 1987 | 53,408,000 | | | | | | 0.70 | 0.85 | 8.00 | 50.00 | 1.50 |
| 1988 | 80,368,473 | | | | | | 0.70 | 0.85 | 8.00 | 60.00 | 2.00 |
| 1989 | 119,624,307 | | | | | | 0.70 | 0.85 | 8.00 | 50.00 | 2.00 |
| 1990 | 31,258,000 | | | | | | 1.25 | 2.00 | 8.00 | 50.00 | 2.50 |
| 1991 | 459,000 | | | | | | | 17.50 | 25.00 | 60.00 | 25.00 |
| 1992 Alberta | 12,133,300 | | | | | | 0.75 | 1.00 | 7.00 | 45.00 | 3.00 |
| 1992 British Columbia | 14,001,000 | | | | | | 0.75 | 1.00 | 7.00 | 75.00 | 3.00 |
| 1992 Manitoba | 11,349,000 | | | | | | 0.75 | 1.00 | 7.00 | 45.00 | 3.00 |
| 1992 New Brunswick | 2,174,000 | | | | | | 0.75 | 1.00 | 7.00 | 45.00 | 3.00 |
| 1992 New Brunswick Coinage [Out of stock] | | | | | | | | [140] | [175] | | |
| 1992 Newfoundland | 11,405,000 | | | | | | 0.75 | 1.00 | 7.00 | 45.00 | 3.00 |
| 1992 Northwest Territories | 12,580,000 | | | | | | 0.75 | 1.00 | 7.00 | 45.00 | 3.00 |
| 1992 Nova Scotia | 13,600,000 | | | | | | 0.75 | 1.00 | 7.00 | 45.00 | 3.00 |
| 1992 Ontario | 14,263,000 | | | | | | 0.75 | 1.00 | 7.00 | 45.00 | 3.00 |
| 1992 Prince Edward Island | 13,001,000 | | | | | | 0.75 | 1.00 | 7.00 | 45.00 | 3.00 |
| 1992 Saskatchewan | 14,165,000 | | | | | | 0.75 | 1.00 | 7.00 | 60.00 | 3.00 |
| 1992 Quebec | 13,607,000 | | | | | | 0.75 | 1.00 | 7.00 | 45.00 | 3.00 |
| 1992 Yukon Territory | 10,388,000 | | | | | | 0.75 | 1.00 | 7.00 | 45.00 | 3.00 |
| 1992 Caribou | 442,986 | | | | | | | | | | [15] |
| 1993 | 73,758,000 | | | | | | 0.70 | 0.90 | 7.00 | 50.00 | 2.00 |
| 1994 | 77,670,000 | | | | | | 0.70 | 0.90 | 7.00 | 45.00 | 2.00 |
| 1995 | 89,210,000 | | | | | | 0.70 | 0.90 | 7.00 | 25.00 | 2.00 |
| 1996 | 27,389,000 | | | | | | 1.00 | 1.50 | 7.00 | 25.00 | 5.00 |
| 1997 | | | | | | | | | | | 5.00 |
| 1998 W | | | | | | | | | | | 25.00 |
| 1998 | | | | | | | | | | | [7.00] |
| 1908-98 Antique | | | | | | | | | | | 15.00 |
| 1908-98 Proof | | | | | | | | | | | [15] |
| 1999 January | 12,238,559 | | | | | | 1.25 | 1.50 | 6.00 | 25.00 | 2.50 |
| 1999 February | 13,985,195 | | | | | | 0.75 | 1.00 | 6.00 | 25.00 | 2.50 |
| 1999 March | 15,157,061 | | | | | | 0.75 | 1.00 | 6.00 | 25.00 | 2.50 |
| 1999 April | 15,214,397 | | | | | | 0.75 | 1.00 | 6.00 | 25.00 | 2.50 |
| 1999 May | 14,906,187 | | | | | | 0.75 | 1.00 | 6.00 | 25.00 | 2.50 |
| 1999 June | 19,821,722 | | | | | | 0.75 | 1.00 | 6.00 | 25.00 | 2.50 |
| 1999 July | 16,537,018 | | | | | | 0.75 | 1.00 | 6.00 | 25.00 | 2.50 |
| 1999 August | 17,621,561 | | | | | | 0.75 | 1.00 | 6.00 | 25.00 | 2.50 |
| 1999 September | 31,964,487 | | | | | | 0.75 | 1.00 | 6.00 | 25.00 | 2.50 |
| 1999 September Error Mule | incl. above | | | | | | | | | | 150.00 |
| 1999 October | 31,964,487 | | | | | | 0.75 | 1.00 | 6.00 | 25.00 | 2.50 |
| 1999 November | 27,437,677 | | | | | | 0.75 | 1.00 | 6.00 | 25.00 | 2.50 |
| 1999 November Error Mule | incl. above | | | | | | | | | | 150.00 |
| 1999 December | 42,927,482 | | | | | | 0.75 | 1.00 | 6.00 | 25.00 | 2.50 |
| 1999 P | | | | | | | | | | | 20.00 |
| 1999 Caribou | | | | | | | | | | | 6.00 |
| 1999 Millennium Medallion | | | | | | | | | | | 15.95 |
| 2000 W Caribou | Proof-Like Only | | | | | | | | | | 10.00 |
| 2000 January Pride | 50,749,102 | | | | | | 0.75 | 1.00 | 6.00 | 25.00 | 2.00 |
| 2000 February Ingenuity | 35,812,988 | | | | | | 0.75 | 1.00 | 6.00 | 25.00 | 2.00 |
| 2000 March Achievement | 35,135,154 | | | | | | 0.75 | 1.00 | 6.00 | 25.00 | 2.00 |
| 2000 April Health | 34,663,619 | | | | | | 0.75 | 1.00 | 6.00 | 25.00 | 2.00 |
| 2000 May Natural Legacy | 36,416,953 | | | | | | 0.75 | 1.00 | 6.00 | 25.00 | 2.00 |
| 2000 June Harmony | 34,604,075 | | | | | | 0.75 | 1.00 | 6.00 | 25.00 | 2.00 |
| 2000 July Celebration | 34,816,329 | | | | | | 0.75 | 1.00 | 6.00 | 25.00 | 2.00 |
| 2000 August Family | 34,320,111 | | | | | | 0.75 | 1.00 | 6.00 | 25.00 | 2.00 |
| 2000 September Wisdom | 33,993,016 | | | | | | 0.75 | 1.00 | 6.00 | 25.00 | 2.00 |
| 2000 October Creativity | 35,102,206 | | | | | | 0.75 | 1.00 | 6.00 | 25.00 | 2.00 |
| 2000 November Freedom | 33,251,352 | | | | | | 0.75 | 1.00 | 6.00 | 25.00 | 2.00 |
| 2000 December Community | 34,378,898 | | | | | | 0.75 | 1.00 | 6.00 | 25.00 | 2.00 |
| 2000 Caribou | | | | | | | | | | | [10.00] |
| 2000 Map Mule | Incl. Above | | | | | | | 500.00 | | | |
| 2000 P | Incl. above | | | | | | RARE | | | | |
| 2000 Millennium Medallion | | | | | | | | | | | 6.95 |
| 2000 Pride Colour | | | | | | | | | | | 19.95 |
| 2000 Celebration Colour | | | | | | | | | | | 54.95 |
| 2001 | 8,409,000 | | | | | | | 5.00 | 8.00 | 35.00 | |
| 2001 P | 64,182,000 | | | | | | 0.70 | 0.90 | 6.00 | 25.00 | 2.00 |
| 2001 P Canada Colourised | 96,352 | | | | | | | | | | 12.00 |
| 1952-2002 P Golden Jubilee | 187,992,000 | | | | | | 0.70 | 0.90 | 6.00 | 25.00 | |
| 1952-2002 P Canada Day | 30,627,000 | | | | | | 0.70 | 0.90 | 6.00 | 25.00 | 12.00 |
| 1952-2002 P Canada Day Colourised | 49,901 | | | | | | | | | | 14.00 |
| 2003 P Crowned | 15,905,090 | | | | | | 0.70 | 0.90 | 6.00 | 15.00 | 4.00 |
| 2003 P Uncrowned | 66,861,633 | | | | | | 0.70 | 0.90 | 6.00 | 15.00 | |
| 2003 W P Uncrowned | 56,471 | | | | | | | | | | 8.00 |
| 2003 P Canada Day Colourised | 60,184 | | | | | | | | | | 14.00 |
| 2004 P | 177,466,000 | | | | | | 0.50 | 0.75 | 6.00 | 18.00 | 2.50 |
| 2004 P Maple Leaf Colourised | 44,752 | | | | | | | | | | 9.95 |
| 2004 Colourised Poppy | 28,500,000 | | | | | | 1.00 | 1.50 | 8.00 | 20.00 | |
| 2004 Gold Plated Poppy with RCM Annual Report | 15,000 | | | | | | 24.95 | | | | |
| 2004 First French Settlement | 15,400,000 | | | | | | 0.70 | 0.90 | 6.00 | 15.00 | |
| 2005 Liberation [PL: 75.00] | 3,500 | | | | | | | | | | Sold out |
| 2005 P | 206,346,000 | | | | | | 0.70 | 0.90 | 6.00 | 15.00 | 3.00 |
| 2005 P Canada Day Colourised Beaver | 57,403 | | | | | | | | | | [9.95] |
| 2005 Alberta | 20,640,000 | | | | | | 0.70 | 0.90 | 6.00 | 15.00 | 2.00 |
| 2005 Saskatchewan | 19,290,000 | | | | | | 0.70 | 0.90 | 6.00 | 15.00 | 2.00 |
| 2005 Veteran | 20,390,000 | | | | | | 0.70 | 0.90 | 6.00 | 15.00 | |
| 2006 P | 423,189,000 | | | | | | 0.70 | 0.90 | 6.00 | 15.00 | 3.00 |
| 2006 P Canada Day Colourised | Unavailable | | | | | | | | | | [9.95] |
| 2006 Pink Ribbon Colourised | 29,798,000 | | | | | | 0.70 | 0.90 | 6.00 | 15.00 | 15.00 |
| 2006 RCM | Incl. Above | | | | | | 0.70 | 0.90 | 6.00 | 15.00 | |
| 2006 Elizabeth II 80th Birthday | 20,000 | | | | | | | | | | 20.00 |
| 2006 Medal of Bravery | 20,040,000 | | | | | | 0.70 | 0.90 | 6.00 | 15.00 | |
| 2007 RCM | 274,763,000 | | | | | | 0.70 | 0.90 | 6.00 | 15.00 | 3.00 |
| 2007 Hockey | 22,400,000 | | | | | | 0.75 | 1.00 | 6.00 | 15.00 | 4.00 |
| 2007 Biathlon | 22,400,000 | | | | | | 0.70 | 0.75 | 6.00 | 15.00 | 4.00 |
| 2007 Skiing | 22,400,000 | | | | | | 0.70 | 0.75 | 6.00 | 15.00 | 4.00 |
| 2007 Curling | 22,400,000 | | | | | | 0.75 | 1.00 | 6.00 | 15.00 | 4.00 |
| 2007 Paracurling | Incl. Above | | | | | | 0.75 | 1.00 | 6.00 | 15.00 | 4.00 |
| 2008 RCM | 286,322,000 | | | | | | 0.70 | 0.90 | 6.00 | 12.00 | 3.00 |
| 2008 Colourised Poppy | 11,300,000 | | | | | | 0.70 | 0.90 | 6.00 | 12.00 | 30.00 |
| 2008 Figure Skating | 22,400,000 | | | | | | 0.70 | 0.90 | 6.00 | 12.00 | 4.00 |
| 2008 Snowboarding | 22,400,000 | | | | | | 0.70 | 0.90 | 6.00 | 12.00 | 4.00 |
| 2008 Freestyle Skiing | 22,400,000 | | | | | | 0.70 | 0.90 | 6.00 | 12.00 | 4.00 |
| 2008 Bobsleigh | 22,400,000 | | | | | | 0.70 | 0.90 | 6.00 | 12.00 | 4.00 |
| 2009 RCM | 20,446,000 | | | | | | 0.50 | 0.75 | 4.00 | 10.00 | 4.00 |
| 2009 Speed Skating | 22,400,000 | | | | | | 0.50 | 0.75 | 4.00 | 10.00 | 4.00 |
| 2009 Cross Country Skiing | 22,400,000 | | | | | | 0.50 | 0.75 | 4.00 | 10.00 | 4.00 |
| 2009 Men's Hockey Colourised | Included | | | | | | 2.50 | 5.00 | 10.00 | 15.00 | |
| 2009 Men's Hockey Colourized 'Raised 2' | | | | | | | 10.00 | 12.00 | 15.00 | 18.00 | N/A |
| 2009 Games Men's Hockey | 22,000,000 | | | | | | 0.50 | 0.75 | 4.00 | 10.00 | 4.00 |
| 2009 Women's Hockey Colourised | Included | | | | | | 1.50 | 2.50 | 5.00 | 15.00 | |
| 2009 Women's Hockey | 22,000,000 | | | | | | 0.50 | 0.75 | 4.00 | 10.00 | 4.00 |
| 2009 Cindy Klassen Colourised | Included | | | | | | 1.25 | 2.50 | 5.00 | 15.00 | |
| 2009 Cindy Klassen | 22,000,000 | | | | | | 0.75 | 1.25 | 4.00 | 10.00 | 4.00 |
| 2009 Paralympic Sledge Hockey | 22,400,000 | | | | | | 0.75 | 1.00 | 5.00 | 15.00 | |
| 2010 RCM | 28,827,000 | | | | | | 0.50 | 0.75 | 4.00 | 10.00 | 4.00 |
| 2010 Remembrance Day with 2 Colourized poppies | 10,978,000 | | | | | | 0.50 | 0.75 | 4.00 | 10.00 | |
| 2011 RCM | 187,520,000 | | | | | | 0.50 | 0.75 | 4.00 | 10.00 | |
| 2011 Orca | 6,250,000 | | | | | | 0.50 | 0.75 | 4.00 | 10.00 | |
| 2011 Orca Colour | 6,250,000 | | | | | | 1.50 | 1.75 | 5.00 | 11.00 | |
| 2011 Bison | 6,250,000 | | | | | | 0.50 | 0.75 | 4.00 | 10.00 | |
| 2011 Wood Bison Colour | 6,250,000 | | | | | | 1.50 | 1.75 | 5.00 | 11.00 | |
| 2011 Peregrine Falcon | 6,250,000 | | | | | | 0.50 | 0.75 | 4.00 | 10.00 | |
| 2011 Peregrine Falcon Colour | 6,250,000 | | | | | | 1.50 | 1.75 | 5.00 | 11.00 | |
| 2012 RCM | 153,450,000 | | | | | | 0.50 | 0.75 | 4.00 | 10.00 | |
| 2012 Sir Isaac Brock | 12,500,000 | | | | | | 0.75 | 1.25 | 4.00 | 10.00 | |
| 2012 Sir Isaac Brock Colourised | Included | | | | | | 1.50 | 2.50 | 5.00 | 15.00 | |
| 2012 Tecumseh | 12,500,000 | | | | | | 0.75 | 1.25 | 4.00 | 10.00 | |
| 2012 Tecumseh Colourised | Included | | | | | | 1.50 | 2.50 | 5.00 | 15.00 | |
| 2013 Logo | 68,480,000 | | | | | | 0.50 | 0.75 | 4.00 | 10.00 | |
| 2013 de Salaberry | 12,500,000 | | | | | | 0.50 | 0.75 | 4.00 | 10.00 | |
| 2013 de Salaberry Colourised | Included | | | | | | 1.50 | 2.50 | 5.00 | 15.00 | |
| 2013 Laura Secord | 12,500,000 | | | | | | 0.50 | 0.75 | 4.00 | 10.00 | |
| 2013 Laura Secord Colourised | Included | | | | | | 1.50 | 2.50 | 5.00 | 15.00 | |
| 2013 Life in the North [Type 1: Beluga Whales frosted] | 6,250,000 | | | | | | 0.50 | 0.75 | 4.00 | 10.00 | |
| 2013 Life in the North [Type 2: Beluga Whales unfrosted] | 6,250,000 | | | | | | 0.75 | 1.50 | [4] | 10.00 | |
| 2013 Arctic Expedition [Type 1: Compass Ring Frosted] | 6,250,000 | | | | | | 0.75 | 1.50 | 4.00 | 10.00 | |
| 2013 Arctic Expedition [Type 2: Clothes of crew Frosted] | 6,250,000 | | | | | | 0.75 | 1.50 | 4.00 | 10.00 | |
| 2014 RCM Logo | 97,440,000 | | | | | | 0.50 | 0.75 | 4.00 | 10.00 | |
| 2015 RCM Logo | 97,320,000 | | | | | | 0.75 | 1.50 | 4.00 | 10.00 | |
| 2015 Canadian Flag | Unknown | | | | | | 0.50 | 1.50 | 4.00 | 10.00 | |
| 2015 Flanders Fields Poppy | Unknown | | | | | | 0.50 | 1.50 | 4.00 | 10.00 | |
| 2015 Flanders Fields Poppy Colourized | Unknown | | | | | | [2] | [4] | [10] | [15] | |
| 2015 Remembrance Day Coin Pack - 2x $2 and 4x 25¢ [Sold out] | | | | | | | | | | | [12.95] |
| 2016 RCM | 106,880,000 | | | | | | 0.50 | 0.75 | 4.00 | 10.00 | |
| 2017 (1867-2017) | 143,220,000 | | | | | | | 0.75 | 4.00 | 10.00 | |