| | |
| --- | --- |
| Products | |
Silver Maple Leaf Coins with Privy Marks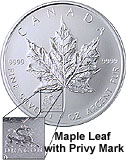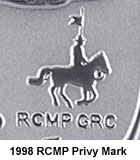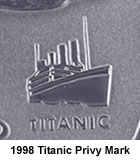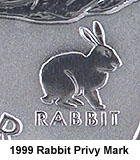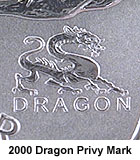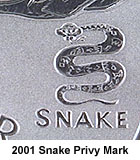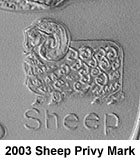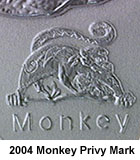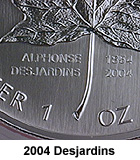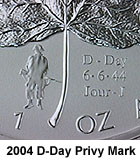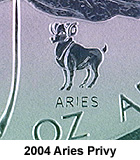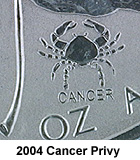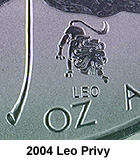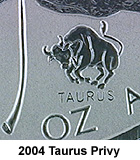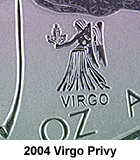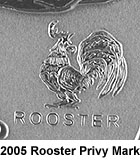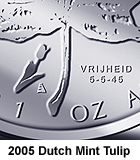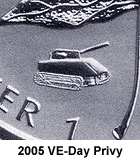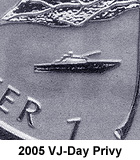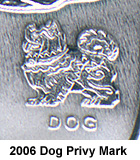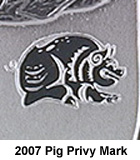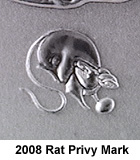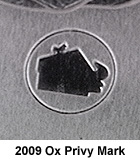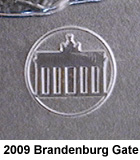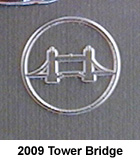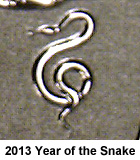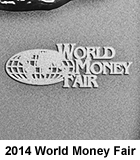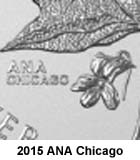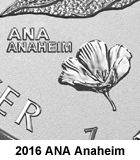 Specifications: Same as for all $5 Canadian Silver Maple Leaf Coins

In 1998, to mark their 90th anniversary, the Royal Canadian Mint added a special privy mark to a limited number of Silver Maple Leaf coins. Since then, the mint and several other companies -- such as Dillon-Gage, MTB Bank, and even Canada Post -- have begun producing these limited issue privy mark Silver Maple Leafs with the animals of the Chinese zodiac, special millennium fireworks, and even to remember the Titanic.

These are bullion coins with prices subject to change in accord with the markets and without notice. Please consider these prices as a close indicator of pricing for estimation purposes only. All bullion items purchased with credit cards incur a 2% surcharge. For current buying and selling prices, ordering and selling instructions, a Frequently Asked Question List, and useful forms, please visit our comprehensive Bullion Coins and Bars website, updated M-F (www.bullioncoinsandbars.com).

Please note that this catalogue is used as both an ordering tool and the only online reference list of its kind. We do not always have every item available in every grade, nor do we have every older coin or set. However, we tend to have many items available in many grades. Rare or hard to obtain items may not be available. Anything not currently available can be located for you if you request by sending an e-mail, fax, or by calling.


| | | |
| --- | --- | --- |
| Description | Mintage | Price |
| 1908-1998 90th Anniversary [59.95] | 13,025 | Sold Out |
| 1998 Titanic [59.95] | 26,000 | Sold Out |
| 1998 Year of the Tiger | 25,000 | 59.95 |
| 1998 R.C.M.P. | 25,000 | 69.95 |
| 1998 R.C.M.P. Privy Mark Coin and Stamp Set | | 75.00 |
| 1999 Year of the Rabbit | 25,000 | 59.95 |
| 2000 Year of the Dragon [69.95] | 25,000 | Sold out |
| 2000 Hanover Expo (1 available encapsulated in red box; without COA) | 15,000 | 175.00 |
| 2001 Year of the Snake [59.95] | 25,000 | Sold Out |
| 2002 Year of the Horse [59.95] | 25,000 | Sold out |
| 2003 Year of the Sheep | 25,000 | 59.95 |
| 2004 Year of the Monkey | 25,000 | 59.95 |
| 2004 D-Day [limited quantity] | 12,500 | 79.95 |
| 2004 Desjardins [no box or certificate] | 15,000 | 59.95 |
| 2004 Western Zodiac 12-Coin Set [660.00] | | Sold Out |
| 2005 Year of the Rooster | 15,000 | 59.95 |
| 2005 Tulip, Liberation (Dutch Royal Mint; 145.00) | 3,500 | Sold out |
| 2005 VE-Day (USA M4 Sherman Tank) [79.95] | 6,982 | Sold out |
| 2005 VJ-Day (Battleship -- USS Missouri) [79.95] | 6,982 | Sold out |
| 2006 Year of the Dog | 10,000 | 59.95 |
| 2007 Year of the Pig [59.95] | 10,000 | Sold Out |
| 2007 $5 .9999 Silver Maple Leaf Coin with Privy Mark: F12 [70.00] | | Inquire for availability |
| 2008 Year of the Rat | 10,000 | 59.95 |
| 2009 Year of the Ox | 10,000 | 59.95 |
| 2009 Brandenburg Gate [1 available] | 5,000 | 59.95 |
| 2009 Tower Bridge [1 available] | 5,000 | 59.95 |
| 2011 $5 .9999 Silver Maple Leaf Coin with Privy Mark: F15 | | 245.00 |
| 2012 Tower of Pisa [42.95] | 5,000 | Sold Out |
| 2012 Titanic [47.50] | | Sold Out |
| 2013 Year of the Snake | | 45.00 |
| 2014 World Money Fair in Berlin [Limit 2 per customer] | 7,500 | 94.95 |
| 2015 $5 .9999 Silver Maple Leaf Coin with Privy Mark: E=MC Squared | | 50.00 |
| 2015 American Numismatic Association in Chicago Proof in Original Box with Certificate | 5,000 | 89.95 |
| 10x 2015 American Numismatic Association in Chicago Proof in Original Box with Certificate | As above | 850.00 |
| 2015 American Numismatic Association in Chicago First Strike Proof 70 | as above | 150.00 |
| 5x 2015 American Numismatic Association in Chicago First Strike Proof 70 | as above | 700.00 |
| 2015 American Numismatic Association in Chicago PCGS Graded Proof 69 | as above | 110.00 |
| 5x 2015 American Numismatic Association in Chicago PCGS Graded Proof 69 | as above | 500.00 |
| 2015 American Numismatic Association in Chicago - Set of One of Each (includes 1x Coin in Box with Certificate, 1x Proof 70, 1x Proof 69) PCGS Graded Proof 69) | as above | 325.00 |
| 2016 ANA Anaheim (Poppy) | 6,000 | 79.95 |
| Deluxe Silver Maple Leaf Case (1988 to date) | n/a | 59.95 |
| Deluxe Silver Maple Leaf Capsules for above case, ea. | n/a | 1.00 |